Free Delivery*
*Over $250 or Flat Fee $14.00
Customer Service
1300 410 702
BEST SELLERS
Shop our popular aged care products below.
Aged Care Products
Shop Australia's #1 online store for quality aged care products and accessories that also help maintain independence. The Aged Care Store provides trusted mobility, bedding, bathroom, orthotics, reading & also writing, kitchen aids, and more. We carry the most popular and trusted brands in aged care living to ensure that you will find exactly what you are looking for.
The Aged Care Store specializes in providing living aids to help you or your loved one stay independent for longer. Live freely without worry with dependable aged care products. We care for the aged so why not join us.
During testing times it is important that families and those tasked with caring for those in need of assistance can access products that make life a lot easier but can also do so without having to pay prices that add a whole other dimension of stress to the equation. Here at Aged Care Store, we are committed to making this a reality for as many people as possible, and as such when you shop with us, you will find that we are much more competitive than any physical store with aged care products.
Better still, our flat shipping fee of $14 ensures that you can budget accurately as you shop and need not worry about additional items racking up the cost of delivery. Our warehouse is based in Sydney, and from there we aim to ship within 24 hours of receiving all orders. For the vast majority of our Australian customers, delivery can be expected within 4 days or less, and for those that are not content with the products that they receive, our no-fuss returns ensures that you need not worry about being stuck with a product that is not what you expected it to be.
An Investment Today Saves Tomorrow
Aged care equipment products can be an additional expense that puts a financial toll on families, however, here at Aged Care Store; we believe that having access to what you need when you need it makes for a much smarter long-term investment.
The time spent without such supports and aids could lead to complications that make the situation that bit worse, and so, this may require moving your loved one into a care facility, long before they really need to.
Naturally, each set of problems and complications are different, and when accidents happen, or injuries are incurred suddenly, it can pose a very difficult and challenging time for those that must step up and ensure that proper care is given.
Here at Aged Care Store, we are on-hand to chat to those that may need a little more advice in terms of the products that we offer and what benefits they might bring. This is very much a need to know kind of industry, however, we believe that when you need to know, friendly and knowledgeable supports are available to help you see the wood for the trees.
Comprehensive Solutions to Maintain Independence
At Aged Care Store, you will find a comprehensive range of products and solutions that have been a huge help to thousands of families across Australia. We have products to suit those that are seeking out braces and supports, daily living aids, exercise and therapy supports, mobility, orthotics and foot care as well as patient care products.
So, when you need to find the kind of products that can make "simple tasks easy again", or help your loved one maintain their independence and sense of dignity, rest assured that here at Aged Care Store you will find everything you need, and a friendly point of contact ready to assist if you need it.
Aged Care Store supplies a range of different products to enhance your everyday life. From Dentons pillows, kettle tipper & caring cutlery to furniture, IMAK gloves & socks and much more.
READ REVIEWS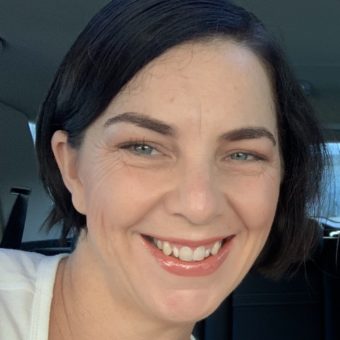 Hi, I'm Alissa – Welcome to the Aged Care Store
Click here, if you would like to find out why I created the Aged Care Store….